The 2019 Music Program
The 2019 Festival featured a greatly expanded music program, extending the festival through an additional week to accommodate two major new performances as part of the festival.
Opening Event, Friday, November 8, 2019
The Kelly Clark Trio
Opening Reception – 7:00 pm
Kelly Clark has been playing jazz on tenor sax and valve trombone for 30 years in Central MA and Rhode Island. As a duo, trio, quartet, and quintet, he has headed his own band in which he plays mainstream jazz including swing, blues, ballads, bossa nova, and some of Kelly's own compositions in those styles.
Jazz guitarist Mitch Seidman has performed internationally at concerts, jazz festivals, and nightclubs, and has recordings on Jardis, Cadence, Kyran, and Brownstone Records. He is a professor at Berklee College of Music, was a contributing editor to 20th Century Guitar Magazine, and co-authored the instructional book Playing the Changes.
Jerry Wilfong is an active Boston area freelance bassist. Jerry performs regularly around New England with many jazz ensembles, including groups led by Paul Broadnax, Mark Jodice, Stan Strickland, Garrison Fewell, Steve Soares, Rich Falco, Ferdinando Argenti, Jane Miller, Maggie Galloway, Monica Hatch, and Jim Porcella. He is recorded on CDs by Sai Ghose, Matt Richard, Phill Argyris, Steven Kirby, John Wilkins, and Chris Taylor, and has toured Russia, Romania, and France.
Saturday, November 9, 2019

Sutton Ukulele Strummers
11:00 am to 12:00 pm, 1:00 pm to 2:00 pm
The Sutton Ukulele Strummers are an eclectic group of people who love to sing and play, directed by Jan Barlow. They meet every Wednesday from 11:30-12:30 at the Sutton Senior Center. The only requirement is a good sense of humor.
Sunday, November 10, 2019

Flutists
1:30 pm to 3:00 pm
Heather Carpenter is currently a junior music education major at Anna Maria College.
Juliet Maglitta is a flutist from Hopedale, MA. She is a junior music education major at Anna Maria College. Juliet is involved with AMC's Flute Choir, Marching Band, Pep Band, and Wind Ensemble. She has also served as the Assistant Music Director for AMC's production of Little Shop of Horrors and the Hopkinton Center for the Arts' production of Children of Eden.
Katie Parker is a junior at Anna Maria College, majoring in music therapy. Her primary instrument is the flute, but she also sings and plays guitar and piano. She hopes to work as a music therapist in elderly hospice and pediatric palliative care settings.
Meghan Pope is a junior music therapy student at Anna Maria College. Her primary instruments are flute and piccolo.
Kaitlyn Texeira is a flutist from Jaffrey, NH. She is currently a freshman music therapy major at Anna Maria College. Kaitlyn is a member of Anna Maria's wind ensemble and flute choir. She will also be working backstage for Anna Maria's drama club.
Friday, November 15, 2019


A Night in Bollywood with Din Check and Priya Asthana
Bollywood Dance Workshop – 6:00 pm to 7:00 pm, Concert from 7:30 pm
Din Check – or noise check – is also the phonetic sound of the "tabla," an Indian percussion instrument. It's a fitting name for a band that consistently brings audiences to their feet with their lively and rhythmic performances. Din Check is New England's premier Bollywood band, started by Jolly Bhatia, Sam Rao and Sameer Bhambhani in Massachusetts in 2010. Din Check has a full ensemble of vocalists, guitarists, drummers, pianists, and a violinist, and is popular for its high energy shows. Touching upon all genres, popular singers, and eras, the band appeals to people of all ages. Din Check's repertoire also spans multiple languages, including Hindi, Punjabi, Tamil, Telugu and Gujarati, as well as unique fusions or "mashups" of popular American rock music and Indian music.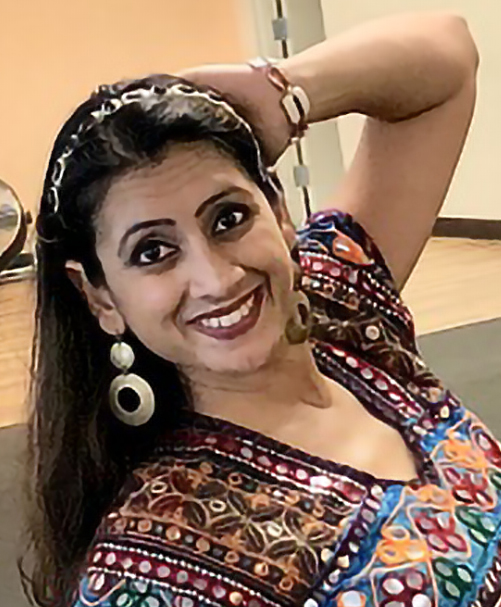 Priya Asthana is a dancer and choreographer practicing and performing for over 10 years on various platforms in India, Virginia and the New England area. She has trained in Indian classical dance, Bharatanatyam, and in Kathak, as well as jazz dance. Priya has received accolades and recognition for her dance style and brings a fresh perspective to Bollywood Dance. Priya teaches at the Center for Arts and Wellness in Westborough.
Saturday, November 16, 2019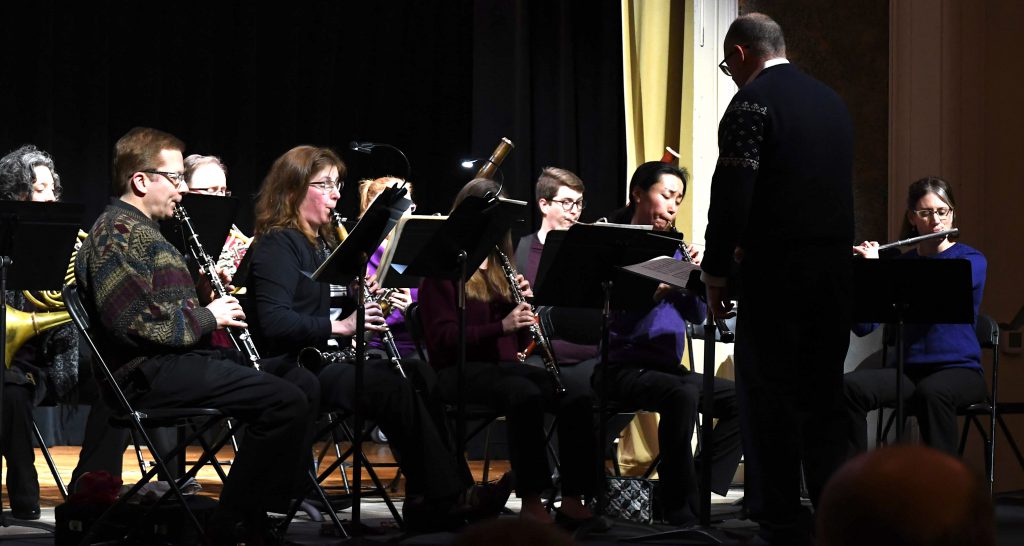 L'Histoire du Soldat (The Soldier's Tale) by Igor Stravinsky
featuring members of the
Claflin Hill Symphony Orchestra
7:30 pm
This is a thrilling theatrical work to be read, played and danced, about a young soldier and the devil he meets on his way home.
The Claflin Hill Symphony Orchestra's mission is to entertain, educate, and enrich a vibrant cultural community through live musical performances by the region's finest professional musicians. In 1997, Paul Surapine, a New York-trained clarinetist, began creating performance opportunities for professional musicians in the MetroWest region by organizing and engaging the assistance of the business community and private donors in support of musical offerings commensurate with the rich cultural history of the greater Milford region. These efforts culminated in the creation of the Claflin Hill Music Performance Foundation, Inc., a 501(c)(3) non-profit charitable organization which has long been, and which continues to be, the sustaining vehicle behind the various musical offerings Claflin Hill fans have come to know and love.
The mainstay of the Claflin Hill Music Performance Foundation, Inc. is the Claflin Hill Symphony Orchestra (CHSO). The Orchestra was created and had its first performance in May of 2000, and has since delivered a full season of symphony orchestra concerts each year in the historic Grand Ballroom of the Milford Town Hall. Claflin Hill also produces an annual outdoor, summer concert series in Milford, and annually visits Grafton Town Common, as well as The CHSO Apple Tree Arts Chamber Music Series which takes place in the Great Hall of Apple Tree Arts, on Grafton Common.