The 2023 Small Stones Festival
Join us at Our New Location!
Welcome to the 2023 Small Stones Festival of the Arts. The Festival is a collaboration of the Worcester County Camera Club and the Blackstone Valley Art Association. This year our exhibition of fine art painting and photography will be held at a new location, the recently expanded Grafton Public Library, at 35 Grafton Common, Grafton, Massachusetts. This new space offers us a brightly lit, modern, and accessible venue for sharing the artists' work.  Parking is available adjacent to the main entrance on Upton Street directly behind the Library (Route 140).
The 2023 Small Stones Festival of the Arts
NEW DATES: December 8 through December 17

The Small Stones Festival is one of the largest art exhibitions in the Commonwealth. Each year, we receive nearly 500 submissions.  Over 140 works are chosen by our jurors for exhibition at the Festival.  Every submitted work will be posted in our web gallery along with artists' information. Our goal is to provide a quality, regional exhibition that highlights the work of artists from throughout Central Massachusetts and beyond.
Our Fine Art Painting and Photography Exhibition will be juried by a distinguished team of jurors.  Fine art painting jurors for 2023 are Glenn Murray, Kim Morin Weineck and Michael Rose.  Photography jurors for 2023 are Ron Rosenstock, Shane Gutierrez and Tom Nault. You can read more about their work below. Our jurors work independently of the Organizing Committee. 
You can also hear below the thoughts of two of last year's jurors in talks recorded at the 2022 Festival: David DeMelim, from the Rhode Island Center for Photographic Arts and fine art painter Jo Ellen Reinhart, co-founder of the New England School of Fine Arts. Artists new to exhibiting their work may find it very useful to hear how they approach the work of being a juror.  

The highlight of our Festival is a juried exhibition of fine art painting and photography, bringing together many of the most talented artists in our region.   We encourage interested fine art painters and photographers to consider submitting their work to the Festival, although the Art Call for 2023 is now closed.  Please see the Art Call website for details about this process:
Exhibition Schedule
All events will take place at the Grafton Public Library
Important Note – Due to flood damage and subsequent repairs, the Festival is now taking place in December!
Friday, December 8:  Art and Photography Exhibition Opening! Opening Events and Awards, 7:00 – 8:00 pm
Saturday, December 9:  Exhibition open, 10:00 am – 6:00 pm 
Sunday, December 10:  Exhibition open, 12:00 pm – 4:00 pm 
Monday, December 11:  Exhibition open, 12:00 pm – 4:00 pm
Tuesday, December 12:  Exhibition open, 12:00 pm – 4:00 pm
Wednesday, December 13:  Exhibition open, 12:00 pm – 4:00 pm
Thursday, December 14:  Exhibition open, 12:00 pm – 4:00 pm
Friday, December 15:  Exhibition open, Noon – 6:00m
Saturday, December 16:  Exhibition open, 10:00 am – 4:00 pm
Sunday, December 17:  Exhibition open, 12:00 pm – 4:00 pm – This is the final day of the Exhibition for 2023
(The schedule for artist drop off and pick up is published on the ArtCall web site.)
Fine art photography from 2022…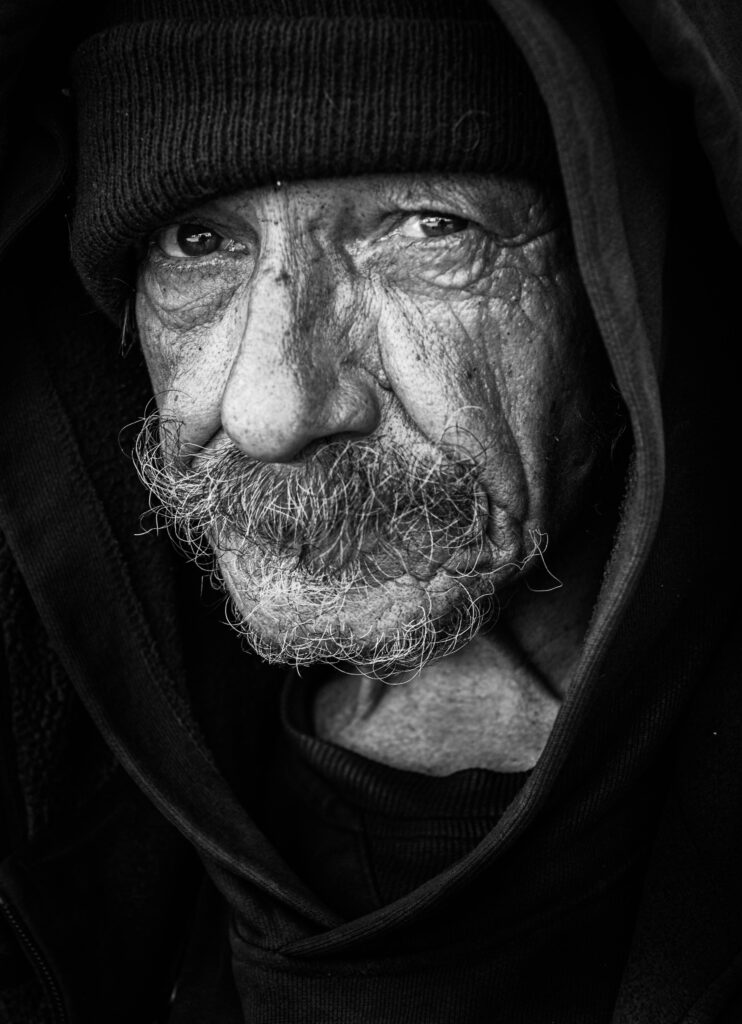 Abel, by Bob Evans
(copyrighted by the artist, all rights reserved)
Fine Art Painting from 2022…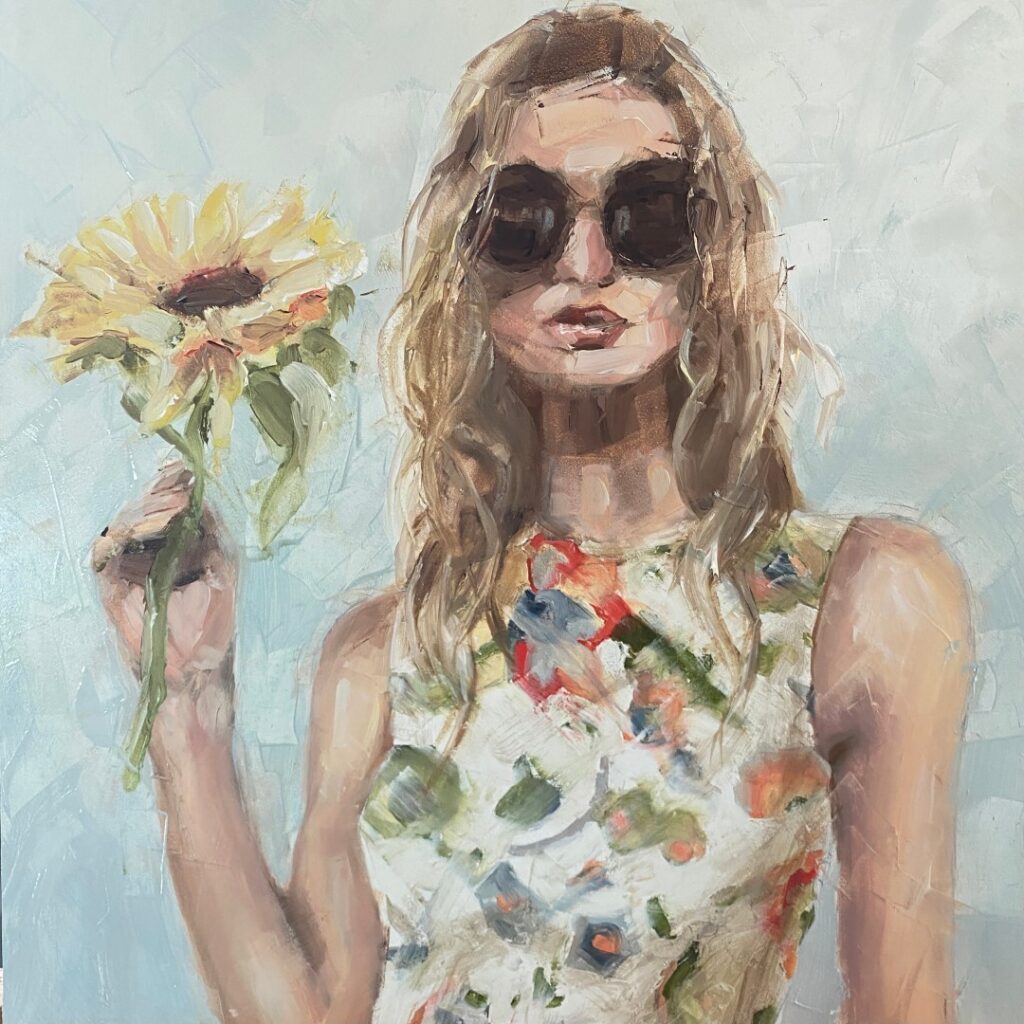 Flower Power, by Simone Scholes
(copyrighted by the artist, all rights reserved)
2023 Fine Art Photography Jurors
Shane Gutierrez 
Shane Gutierrez has been a photographer for over 40 years. His business, Shane Photography, opened in 1988 specializing in portraiture, corporate, product and architectural photography.  For 17 years he was a core instructors for the Rhode Island School of Design's Continuing Education Digital Photography Certificate Program.  He continues teaching classes with at the Wickford Art Association, the South County Art Association, and the Mystic Museum of Art. He has experience as a lecturer, curator, and juror, and has participated in both solo and group exhibits.
http://www.shanephotography.com
Tom Nault
Tom Nault is a commercial and fine art photographer working in Providence, RI. He looks for the unique in a setting; something that might force the viewer to take a step closer in order to see the image more clearly. Tom's studio practice specializes in photographing artwork for reproduction online and in catalogs. He is also an Adjunct Professor at the New England Institute of Technology in East Greenwich, RI.  There, he teaches classes in Photography, Graphic Design, and Fine Art. Previously, he taught photography at Wilbur Wright College in Chicago, IL and at School One in Providence, RI. He received a BA in Fine Arts and an MA in Fine Arts with a specialty in Photography
Tomtomnault@cox.com
Ron Rosenstock
Ron Rosenstock's photographs are in the collections of the Fogg Art Museum, Cambridge, MA, The Worcester Art Museum, Worcester, MA, Massachusetts Institute of Technology, Cambridge, MA, The International Center of Photography, New York City, The PeabodyEssex Museum in Salem, MA and numerous private collections. He has been honored with over 100 exhibits in the United States and Europe in the past fifty years including the Worcester Art Museumand the National Museum of Iceland in Reykjavik.  Ron has published six books of his photographs.  He is a frequent lecturer to social, community and professional groups and an international photo tour leader in Ireland, Scotland, Iceland, Greenland, Morocco, Italy, Greece, Cuba, New Zealand and Vinalhaven, Maine.
2023 Fine Art Painting Jurors
Glenn Murray
Glenn Murray is a traditionally trained, contemporary realist painter known for his striking depictions of classic Americana.  Primarily a studio painter, he works mainly in oil and acrylic. He creates his paintings using traditional methods of laying down thin transparent washes of color to reach the result. Glenn continues to explore classic themes, intent on sharing an American vision with others. His work is included in private collections and has received numerous awards in national and international competitions. He is currently the president of the Academic Artists Association.
Michael Rose
Michael Rose is an art historian, gallerist, and writer.  He has served as the gallery manager of the historic Providence Art Club since 2014. At the Art Club, Michael oversees a rigorous exhibition schedule spread across three unique gallery spaces. Under his leadership, the Club's galleries have received coveted Best of RI Awards for Best Gallery in Providence in 2019-2022. A frequent exhibition juror and awards judge, Michael has participated in exhibitions for numerous organizations including the Duxbury Art Association, the Dartmouth Cultural Center, the Connecticut Academy of Fine Arts, the Lyme Art Association, and others. An active writer, he authors the popular weekly "Inside Art" column, profiling artists and reviewing exhibitions across the State of Rhode Island for GoLocalProv.com.
Kim Morin Weineck is an artist working in all fine art mediums. She belongs to local art associations and is a Signature Member of the Pastel Painters Society of Cape Cod (PPSCC). Kim's work is widely collected.  She has won numerous awards, most notably for excellence in landscape at For Pastels Only for 2020 and 2018 and Best in Show for the PPSCC 2018 annual juried exhibit. A graduate with distinction from the Massachusetts College of Art and Design, Kim teaches classes and workshops around the country. Her work can be found at Gallery9 in Norwood, MA, Zullo Gallery in Medfield, MA, the Design Center at the Franklin Mill Store in Franklin, MA as well as othervenues. She lives in Norfolk, MA with her husband and two daughters and is often inspired by her local landscape.
Each year we ask several of our jurors to talk about how they went about the difficult work of deciding which images should be exhibited in person.   Their comments will offer some insight as to how these two jurors made their decisions.
We gratefully acknowledge these sponsors who are supporting the Small Stones Festival of the Arts in 2023.
Art and Frame Emporium
Gaudette Insurance
Grafton Cultural Council
Grafton Grill and Crust and the Mooving Cow
Homefield Credit Union
JCSI
Millbury Cultural Council
Pepperoni Express
Roney Funeral Home
Sydney Padgett, Realtor, Sotheby's International
Theroux Dental Associates
Touchstone Crystal, Katheleen Schaker
Town House Tavern at One Grafton Common
Yesod Foundation
The Massachusetts Cultural Council
Festival Grant Provided By:

2023 Organizing Committee
Jennifer Behymer – Fine Art Painting
Sue Cardosi – Worcester County Camer Club
Ken Crater – Grafton Arts and Worcester County Camera Club
Bonnie Federico – Fine Art Painter, Owner of www.Sellarshop.com
Carol Frieswick – Artist/Juror Liaison – Blackstone Valley Art Association
Bob Hassinger – Worcester County Camera club
James Hunt – Fine Art and Environmental Photography
Carolyn Kinlock-Winkler – Fine Art Painting
Roberta Oakley – Worcester County Camera Club
Bennie Thornton – Worcester County Camera Club
Dana Wilson – Public Relations and Marketing – Worcester County Camera Club
Sign up here…
…to receive updates for this year and future year festivals via email.