2019 Prizewinning Entries
Watch this talk by Jurors Jim Welu, Director Emeritus of Worcester Art Museum and Nancy Burns, Associate Curator of Prints, Drawing and Photographs or Worcester Art Museum.
View the Entire Exhibition
To see a web gallery of all accepted submissions in the 2019 exhibition, follow the link below to our Art Call site.
Fine Arts Category
First Place: Kendall by Carol Arnold
Second Place: Pa and Pentimento by Marsha Gleason
Third Place: A Gaggle of Geese by Carolyn Kinloch-Winkler
Juror's Choice:
Little Red Teapot by Anya Leveille
Balance #2 by Sharon Whitham
May the Best Balloon Win by Janet Montecalvo
Photography Category
First Place: Sun Voyager, Reykjavik by Richard Lapping
Second Place: Night Fishing by David Long
Third Place: Fire and Ice by Matt Reynolds
Juror's Choice:
The Nightgown by Gail Rousseau
Lily of the Valley by Anne Greene
Ghost Town by Ben Carroll
Shop Closed by Diane Norman
2019 Festival Schedule
Opening Event (free admission)
Friday, Nov. 8, 7:00 – 9:30 pm
Saturday, November 9
Festival Exhibition open
10:00 am – 7:00 pm
Sutton Ukulele Strummers
11:00 am – 12:00 pm
Sutton Ukulele Strummers
1:00 pm – 2:00 pm
Juror Talks
5:00 pm – 6:00 pm
Sunday, November 10
Festival Exhibition open
11:00 am – 4:00 pm
Flutists performance
1:30 pm – 3:00 pm
Friday, November 15
Bollywood Dance Workshop*
with Priya Asthana
6:00 pm – 7:00 pm
Din Check Bollywood Band*
7:30 pm – 9:30 pm
Saturday, November 16
L'Histoire du Soldat – A Soldier's Tale*
with Claflin Hill Symphony Orchestra
and Apple Tree Arts
7:30 pm
* Ticketing required for marked events.
2019 Organizing Committee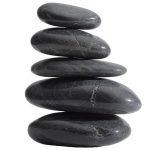 2019 Organizing Committee
2019 Fine Art Photography Jurors
Nancy Burns
Nancy is currently Associate Curator of Prints, Drawings & Photographs at the Worcester Art Museum, where she has organized several photography exhibitions. Previous to her work at the museum she taught art history at Holy Cross and Clark University.
http://www.worcesterart.org/
Stephen DiRado
A professor in the Studio Art Program at Clark University, Stephen has over 40 years of experience in the field of documentary photography, filmmaking and conceptual art. Stephen's art includes With Dad, a twenty year documentary illustrating the changing relationship between Stephen and his father Gene as he succumbs to the effects of Alzheimer's.
http://stephendirado.com/
Scott Erb and Donna Dufault
Scott and Donna are working as a team as "one" of our photography judges. As Erb/Dufault Photography, they focus on advertising, editorial, commercial portraiture and product work with a specialization in food, restaurant and hospitality clients.
http://www.erbphoto.com/
2019 Fine Art Painting Jurors
Diane Panarelli Miller
Dianne Panarelli Miller has been painting over 40 years and is a world reknown artist painting in Canada, Bermuda, and Europe. She is a signature member of the New England Plein Air Painters and is a Copley Master. Her approach combines the classic atelier training of the "Boston School", with a mastery of technique of her own personal style expressed through the harmony of color and design.
http://diannepmiller.com/
Jeanne Rosier Smith
Jeanne Rosier Smith is an internationally known artist who teaches and paints around the country and in Europe. She has produced instructional videos, contributes regularly to the Pastel Journal, and is currently represented by six East Coast galleries. She is a signature member of the Pastel Society of America, among others, and is a Copley Society Master Artist.
http://jeannerosiersmith.com/
Jim Welu
Jim is Director Emeritus of the Worcester Art Museum where he served as chief curator and director. He began his career as an artist and taught studio art in college before pursuing further studies in art history. A specialist in 17th-century Dutch and Flemish art, he has published and lectured widely and organized a variety of exhibitions.
Thanks to our Sponsors
We extend grateful thanks to this year's sponsors of our Festival:
| | |
| --- | --- |
| Brigham Hill Foundation | The Town of Grafton |
| Artscope | Rockland Trust Bank |
| Millbury Federal Credit Union | Yesod Foundation |
| Tufts Neighborhood Service Fund | Cummings School Service Fund |
| Hanover Foundation | David French Music Company |
| JCSI | Local Cultural Councils |
2019 Sponsoring Organizations