The 2018 Small Stones Festival of the Arts
Jump to: Organizing Committee • Our Musicians • Our Jurors • Sponsoring Orgs • Our Name
2018 was the inaugural year of the Small Stones Festival of the Arts, and the first year out was a smashing success! Held November 9-11 at the Grafton Town House, the Festival included juried exhibitions of photography and painting with an accompanying music program.
With 144 works selected from nearly 400 entries, representing the talents of 76 artists and photographers from throughout New England, the festival was an exceptional exposition of artistic endeavor.
2018 Organizing Committee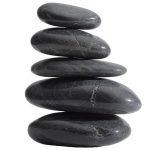 2018 Organizing Committee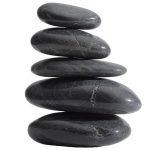 2018 Featured Musicians
• Chamber music selections featuring:
– Corbin Calloway Bolton, piano *
– Amy Carroll, flute *
– Kathryn Haddad, violin *
• Claflin Hill Youth Symphonies
Woodwind Trio
• Kelly Clark Trio
• Rhythmic Heart Kirtan +
• Matt Torres, piano +
• ATA Theatre Arts selections +
directed by Lisa Scarlett *
• ATA Performance Troupe +
directed by Matt Mariner *
• Brian Barlow, guitar
Jan Barlow, ukulele & vocals *
• Sutton Ukulele Strummers
directed by Jan Barlow *
• Stephanie Sarkisian, vocals *
• ATA student performers +
from the studio of Alaina Calloway Bolton *
+ denotes Apple Tree Arts student
* denotes Apple Tree Arts faculty
2018 Fine Art Photography Jurors
Nancy Burns
Nancy is currently Associate Curator of Prints, Drawings & Photographs at the Worcester Art Museum, where she has organized several photography exhibitions. Previous to her work at the museum she taught art history at Holy Cross and Clark University.
http://www.worcesterart.org/
Scott Erb and Donna Dufault
Scott and Donna are working as a team as "one" of our photography judges. As Erb/Dufault Photography, they focus on advertising, editorial, commercial portraiture and product work with a specialization in food, restaurant and hospitality clients.
http://www.erbphoto.com/
Robert Ring
Bob is a photographer with over 40 years of experience in 35mm, medium format, 4×5 view camera, and now DSLR photography. He is a cofounder of New England Photo Workshops and is a member of the Professional Photographers of America and Photographic Society of America.
https://www.robertmringphotography.com/
2018 Fine Art Painting Jurors
Carol Arnold
Carol has been a part of the Putney Painters group, mentored by Richard Schmid and Nancy Guzik, since 2006. She served as a faculty member at the Portrait Society of America's annual conference in 2015 and 2016 with responsibilities including mentoring, portfolio critiques and a workshop.
http://carolarnoldfineart.com/
Juliet Feibel
Juliet has served as Executive Director of ArtsWorcester since joining that organization in 2011. In this role, she oversees the myriad activities of the organization, including twenty exhibitions each year, numerous educational and professional development activities in the arts, and other work to advance art as a career path for area residents.
http://artsworcester.org/
Piya Samant
Piya is a contemporary artist working out of her studio in Auburn, MA, while also serving as Curator for the Sprinkler Factory. She works primarily in oil, but also enjoys working with acrylic and graphite medium. Her commissioned pieces include portraits of people and pets, semi-abstract florals and figurative paintings.
http://artbypiyali.com/
2018 Sponsoring Organizations
Established in 1989, Apple Tree Arts' mission is to enrich the community through the arts, by providing educational, music and theatre arts programs for individuals of all ages. We are a vibrant, growing organization that welcomes people all ages! Our programming includes parent/child music education and keyboard, outreach preschool music education; musical theater for elementary through high school age youth; improvisation, stage confidence, and playwriting; private music lessons; flute choir, wind ensembles, musical events, adult chorus, and a senior citizen chorus.
The Worcester County Camera Club is made up of photography enthusiasts who join together each month to share knowledge and camaraderie surrounding their common interest in the art and science of the camera.
At the regular meetings, held on the third Tuesday of each month at the Brigham Hill Community Barn in Grafton, members share recent photos, take on small assignments for the following month, and have a program which might include a speaker or presentation to enrich their engagement and understanding of the photographic art.
The Blackstone Valley Art Association is dedicated to the advancement of the arts and preservation of the finest artistic traditions by means of exhibitions, classes, lectures, and other activities favorable to artistic expression, and to the development of friendly exchanges amongst artists and those interested in the arts.
They meet at the Uxbridge Community Gallery, 5 South Main Street, Uxbridge, MA on the third Tuesday of every month EXCEPT during the summer months and also hold art shows, field trips, outings, plein air sessions, and other events regularly throughout the year.
The name of our festival, Small Stones Festival of the Arts, reaches deep into the heritage of our land. The name of the original Native American settlement in Grafton, Hassanamesit, translates as "a place of small stones." Today, the phrase has acquired a literary meaning as a "short piece of writing that precisely captures a fully-engaged moment". Our aspiration is to provide moments that fully engage our community with the artistic talents of our region.