The 2022 Small Stones Festival
A great year – live and in person!
The 2022 Festival was once again held at locations around the newly renovated Grafton Common including the Great Hall, Apple Tree Arts at One Grafton Common, the Grafton Public Library at 35 Grafton Common and the Grafton Congregational Church at 30 Grafton Common.  Festival dates were October 14, 2022 through October 23, 2022.
Our Art and Photography Exhibition was juried by a distinguished team of fine art painting jurors – Jo Ellen Reinhart, Susan Termyn and William Pope – and photography jurors – Lauren Szumita, David DeMelim and Al Weems. You can read more about their backgrounds below.  We also hosted a special presentation by Michael Rose from the Providence Art Club, who joined us to discuss "How to Market Your Art."  A video of his presentation may be viewed below.
The Shakespeare Club of Grafton program included talks by author and journalist, Nicholas Gage and Professor Helen Whall, as well as the immersive living history performance of Victorian Gossip Girl (TM): Annie Adams Field.  The Claflin Hill Symphony Players presented an exciting and instructive musical program, "Envisioning Abstract Form and Structure."
More information about the 2022 Festival, including videos as they become available, may be seen below.

The Exhibition Schedule
The Exhibition – click for more information
Friday, October 14
Art and Photography Exhibition Opening! Opening Events and Awards, 7:00 – 8:00 pm – Great Hall
Saturday, October 15
Exhibition open, 11:00 am – 6:00 pm – Great Hall
Dr. Helen Whall on Shakespeare Now and Then, 3:00 – 4:30 pm – Grafton Public Library.
Claflin Hill Symphony Players, Envisioning Abstract Form and Structure, 7:00 – 9:00 pm – Grafton Congregational Church
Sunday, October 16
Exhibition open, 12:00 pm – 4:00 pm – Great Hall
Juror and Artist Talks, 1:00 – 3:00 pm  – Great Hall
Wednesday, October 19
Exhibition open, 4:00 pm – 7:00 pm – Great Hall
Michael Rose, Providence Art Club How to Market Your Art, 6:00 – 7:00 pm – Great Hall
Thursday, October 20
Exhibition open, 4:00 pm – 7:00 pm – Great Hall
Friday, October 21
Exhibition open, 4:00 pm – 7:00 pm – Great Hall
Nicholas Gage, A Writer's Odyssey, 7:00 – 8:30 pm – Grafton Public Library
Saturday, October 22
Exhibition open, 11:00 am – 6:00 pm – Great Hall
Victorian Gossip Girl (TM): Annie Adams Fields, 7:00 – 8:30 pm – Grafton Public Library
Sunday, October 23
Exhibition open, 12:00 pm – 4:00 pm – Great Hall – This is the final day of the Exhibition for 2022
Fine art photography…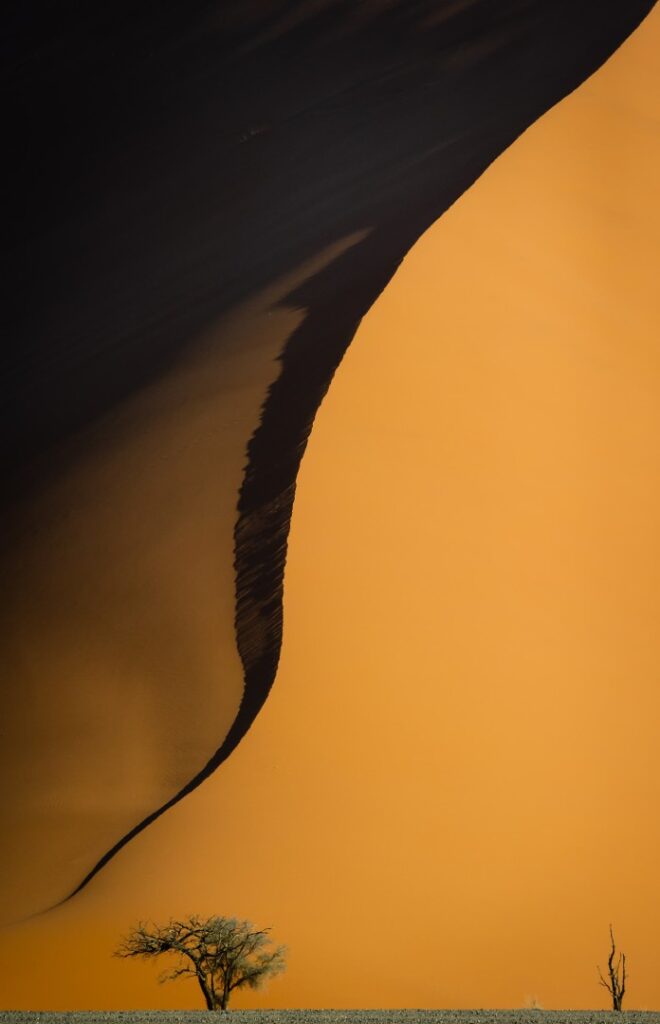 Enormity, by Paul M. Murray
(copyrighted by the artist, all rights reserved)
Fine Art Painting…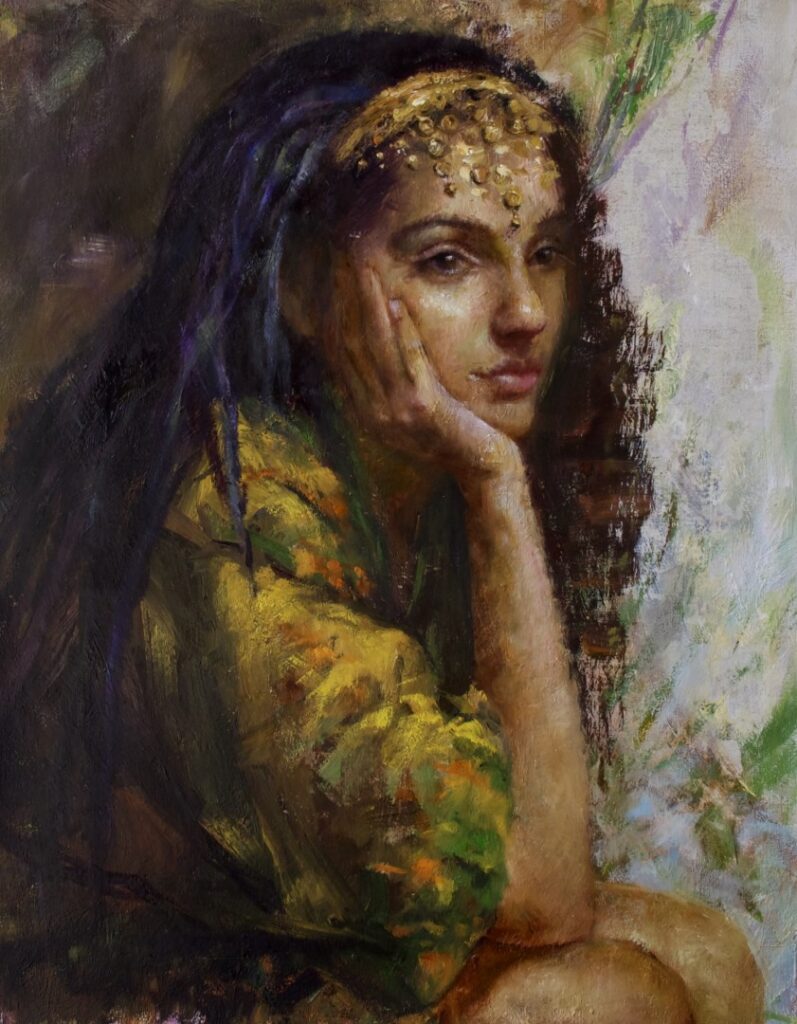 Reign, by Susan Hong-Sammons
(copyrighted by the artist, all rights reserved)
The highlight of our festival is a juried exhibition of fine art painting and photography, bringing together many of the most talented artists in our region.  This year we had nearly 500 entries from 53 towns and cities throughout Massachusetts, as well as number of entries from out of state.  We continue to display all entries in our web gallery, which remains open.  Those entries chosen by our jurors, approximately 140, were exhibited in person.  Thank you to all of those who submitted work to the Festival.
The Exhibition was located at Apple Tree Arts, in the Great Hall, One Grafton Common.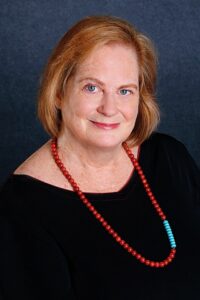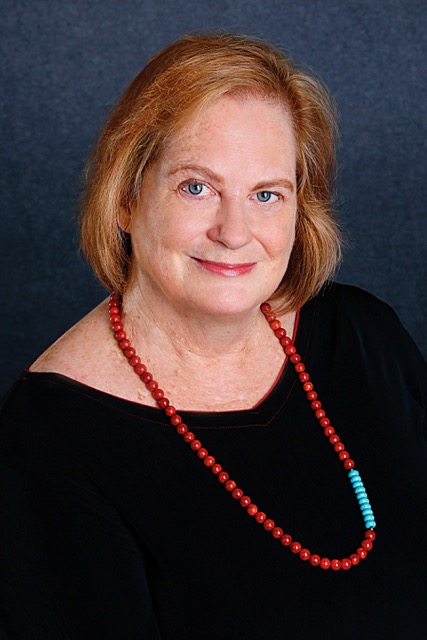 "Shakespeare Now and Then
" presented at the Grafton Public Library by
Helen Whall
, English professor emerita of the College of Holy Cross.  Dr. Whall questions why Shakespeare remains today? Why was he so successful in the 16th century? She will discuss how theatrical innovations helped liberate the English language and how events that occurred during his time run parallel with similar occurrences in the 20th and 21st centuries.   Whall asks us to wonder why today's public continues to produce and read Shakespeare while the once equally well-read epics of Homer, Virgil, and Milton are now neglected? Part of the reason, she speculates, is because they are NOT theater. His influence on that living art continues. She argues, however, his popularity also continues because of his literary genius.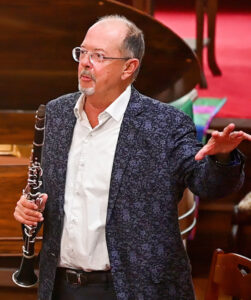 The Claflin Hill Symphony Chamber Players presented "Envisioning Abstract Form and Structure" a lecture and demonstration concert at the Congregational Church of Grafton, 30 Grafton Common.   The evening began with the principal string musicians of the CHSO deconstructing "Eine kleine Nachtmusik," a Mozart string quartet, by outlining and demonstrating the classical form and structure – movement by movement. They demonstrated the primary and secondary themes as they appeared and explained the various forms of each of the four movements.  Then the quartet performed the work in its entirety.   Paul Surapine, founder and executive director of the Claflin Hill Symphony Orchestra then joined the players in a performance of Mozart's "Quintet for Clarinet and String." "It is considered one of Mozart's most mature chamber music masterpieces  – a standard classical quartet form Plus One,"  Surapine explained.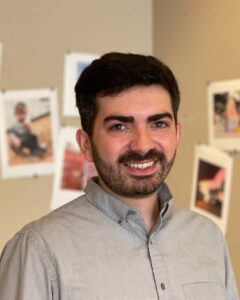 The program "How to Market Your Art," presented by Michael Rose, Gallery Manager of the historic Providence Art Club, provided an ideal way for artists to learn the basics of how to bring their art to market. Rose has a wealth of in-depth professional knowledge and resources on how to be successful when marketing to galleries and auction houses. This thorough lecture provided inspiration and direction for artists who are selling through their own studios as well. With a long history of presenting art, art business and art history lectures to many art institutions such as The Museum of Fine Arts, Boston, Rhode Island School Design, Northwestern University, the Arts Club of Washington, D.C. and the Providence Arts Club, Rose has also installed many exhibits across three galleries at The Providence Art Club, executing an unique curatorial vision.  In addition, he has developed his own series of curatorial juried virtual exhibits, hosted on his website and social media. Rose has extensive experience advising collectors and artists, providing appraisal services, teaching and completing curatorial projects through his current freelance work.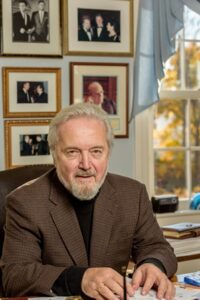 Nicholas Gage, the award-winning New York Times investigative reporter, author of seven acclaimed books and producer of the Oscar nominated film "The Godfather Part III," presented "A Writer's Odyssey," a personal recollection of his storied career, at the Grafton Public Library. His early literary work, "Eleni," his searing account of his mother's life and death during the Greek Civil War, has been translated into 32 languages, made into a film and was hailed by critics as "one of the rare books in which the power of art re-creates the full historical truth."  Gage's investigative reporting on organized crime for The New York Times led him to write several books on the Mafia and to be asked by Paramount Pictures to develop and produce "The Godfather Part III," which was nominated for an Oscar as best picture in 1991.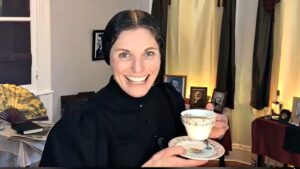 We stepped back into Victorian times with the performance of Victorian Gossip Girl™: Annie Adams Fields, produced by History At Play™, LLC.  Mrs. Fields invited us to a humorous, intimate tea party at her "waterside museum" in Beacon Hill. Wielding an incredible influence on literary decisions at Ticknor and Fields Publishing House, (forerunner to Houghton Mifflin Harcourt), she counted amongst her closest friends Nathaniel Hawthorne, Oliver Wendell Holmes, and Charles Dickens.  During the tea party, Mrs. Fields shared tales about her beloved friends. The evening was filled with tales of Victorian revelry, laughter and even some blushing cheeks. Presented at the Grafton Public Library, Victorian Gossip Girl,™ was produced and performed by Judith Kalaora, an award-winning playwright, producer and living historian. Founder and Artistic Director Kalaora created History At Play™, LLC to educate and entertain audiences with an emphasis on influential and often forgotten figures.
2022 Fine Art Photography Jurors
Al Weems
Al is a  commercial and fine art photographer with a focus on environmental portraiture. He is the consummate storyteller, inviting the viewer to share a room in his imagination with every finished piece. From his camera, he creates the initial images and within his imagination, he pieces together the intentions he sees.  Every element within the frame is intentional.  Al's work has been widely published and displayed in numerous exhibitions including shows at the Providence Art Club, the Newport Art Museum, and the Art League, Rhode Island.
Lauren Szumita, Curator, Fitchburg Art Museum
Lauren Szumita is the Curator at the Fitchburg Art Museum where she oversees a rotating exhibition schedule featuring contemporary artists from New England as well as the permanent collection. Previously, she was the Curatorial Assistant of Prints, Drawings, and Photographs at the Worcester Art Museum. She received her MA in the History of Art and Architecture from the University of Oregon and BA in Art History from Boston College.
https://fitchburgartmuseum.org
David DeMelim, Managing Director of the Rhode Island Center for Photographic Arts and Photographer
David DeMelim is a Rhode Island based photographer exploring the intersection of art and technology. After studying photography with Bart Parker, a career in print production and prepress afforded early access to computer imaging systems. David is an active member of numerous local arts organizations including the Art League of RI, Newport Photo Guild and 19 on Paper. Studio practice specializes in photographing artwork for reproduction and book production. An active exhibition schedule includes the Newport Art Museum, Mystic Museum of Art and Fitchburg Art Museum featuring work pushing the boundaries of photography. His current work explores how we process visual information and record memories.
2022 Fine Art Painting Jurors
Jo Ellen Reinhardt
Jo Ellen received her classical fine art training at the former New School of Classical Art in Rhode Island, studied scientific and technical illustration at Rhode Island School of Design, and earned a bachelor's degree in art from Westfield State University. Her artwork captures the unique beauty in a portrait, still life and landscape painting. Jo Ellen is a signature member of the Copley Society of Art (including portrait registry), Rockport Art Association & Museum, North Shore Art Association, Pennsylvania Watercolor Society, and Academic Artists Association. In 2020, she received the Best in Fine Art Painting award from Small Stones Festival of Arts and the Jack Richeson Award from the Academic Artists Association. Additionally, she has received many accolades. In 2014, Jo Ellen co-founded the New England School of Fine Art, Worcester, MA. For over a decade, she has taught art at Worcester Polytechnic Institute.
Susan Termyn
A representational painter, Susan Termyn is well-known for her impressions of New England's landscapes, seascapes and people. She creates her artwork through direct observation of subjects and en plein air using oil, watercolor, charcoal and mixed media. Susan's artwork chronicles the ever-shifting nuances of color, light and seasonal change that describe a moment in time. An elected artist of the Lyme Art Association, the Rockport Art Association & Museum and North Shore Art Association, she has received many awards including the Andrew Barrett Shaw Memorial Award and Excellence in Watercolor from Rockport Art Association & Museum.
https://www.susantermyn.com/
William Pope, Executive Director of the Zullo Gallery Center for the Arts, Medfield, MA
William Pope, a devoted advocate for visual arts, music and art education has worked for many years as executive director, curator and galley manager at the Zullo Gallery. Bill, one of the original organizers of the gallery, oversees the curating and installation of five to six exhibits a year featuring a wide range of art from contemporary to abstract. A mix of music programs such as jazz, acoustic rock, classical and folk music are held throughout the year. Beginning, intermediate and advanced art classes are offered for all ages. A juried exhibit is held yearly. Since 1988, 150 plus art exhibitions have been presented. Organized by the Medfield Cultural Council (formerly Medfield Council of Arts), the gallery became a 501 (c) 3 organization in 2000.
https://zullogallery.org
We gratefully acknowledge these 2022 sponsoring organizations
Our Financial Sponsors
Artscope
Gaudette Insurance
Grafton Cultural Council
Homefield Credit Union
JCSI
Jubilee Chocolate
Millbury Cultural Council
Pepperoni Express
Roney Funeral Home
Sydney Padgett, Realtor, Sotheby's International
Theroux Dental Associates
Touchstone Crystal – Katheleen Schaker
Town House Tavern at One Grafton Common
Yesod Foundation
The Massachusetts Cultural Council
Our Restaurant Partners
Bushel 'N Peck
Cancuns Family Mexican Restaurant
Grafton Grill & Crust
Pepperoni Express
Post Office Pub
Reunion Tap & Table
Town House Tavern at One Grafton Common
In-Kind and Silent Auction Donors
Ace Ticket
Apple Tree Arts
Art and Frame Emporium
Cancuns Restaurant
Chrysalis on North Main
Darlene's Barber Shop
Fitzy's Car Wash
Gaston Art and Frame
Grafton Country Store
Houlden Farm
J.P.Licks Ice Cream
Jubilee Chocolate
Off the Common Antiques
Pecorino
Perreault Nursery & Landscape
Quite Fetching Barkery
Red Rock Grill & Bar
Reunion Tap & Table
SellarShop.com
Sydney Padgett, Realtor, Sotheby's Int'l
The Bread Guy
Touchstone Crystal
Kathleen Schaker
Town House Tavern
Truth Organic Spa
Wicked Twisted Pretzels

2022 Organizing Committee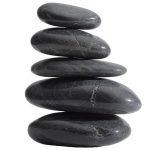 2022 Organizing Committee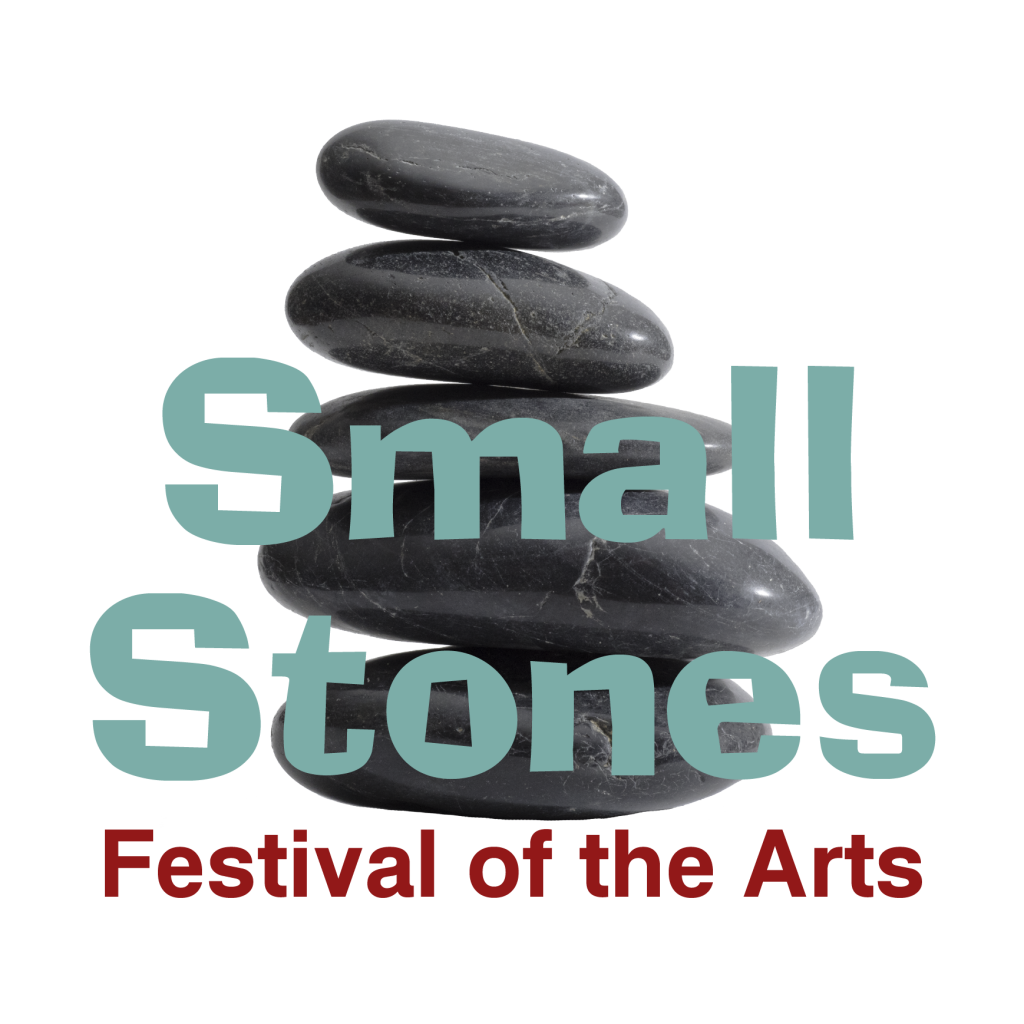 The Small Stones Festival of the Arts, held each autumn, is a collaboration of Apple Tree Arts, the Worcester County Camera Club, the Blackstone Valley Arts Association, the Shakespeare Club of Grafton and Claflin Hill Symphony Orchestra. The festival includes a juried exhibition of photography and painting, a musical program, and literary events.
Admission to the exhibit is free to the general public, although some performances may have admission fees. Some artists will also make their work available for sale at the exhibition.

For information about this year's festival, including how to participate with your artwork, see our Current Festival page. You can also read about our previous festivals:

Sign up here…
…to receive updates for this year and future year festivals via email.