The 2023 Art Call is open
Our Art Call for 2023 is now open.
All artists working in the media of painting and photography are invited to submit their work for acceptance into the 2023 Festival. We will be accepting the first 500 entries into the virtual exhibition, first-come-first-served. Then, our distinguished jury of art professionals will be selecting the best entries in each category for our in-person exhibition and for publication in our exhibition catalog, and will also be selecting the winners of the first, second and third prizes of $500, $250 and $100 in each category.
| 2023 Prizes | Fine Art Photography | Fine Art Painting |
| --- | --- | --- |
| First Place | $500 | $500 |
| Second Place | $250 | $250 |
| Third Place | $100 | $100 |
| Juror's Choice | 3 ribbon awards | 3 ribbon awards |
| Popular Choice | 1 ribbon award | 1 ribbon award |
Photographing your Work
If your work is selected for publication by our jurors it will appear in our art catalog, a hardcover volume with a page devoted to each accepted work – agreement to this reproduction is part of the Terms and Conditions you accept when entering. Because the image will occupy as much of a page as possible, it must be of publication quality, without reflections, abnormal color shifts, perspective distortions, etc. This will also help our jurors evaluate your work.
Criteria include:
Format: JPEG or PNG files accepted.
Minimum Resolution: 1500 pixels total on longest edge.
Maximum Resolution: 4800 pixels on longest edge.
Pixels per Inch: Doesn't matter – really.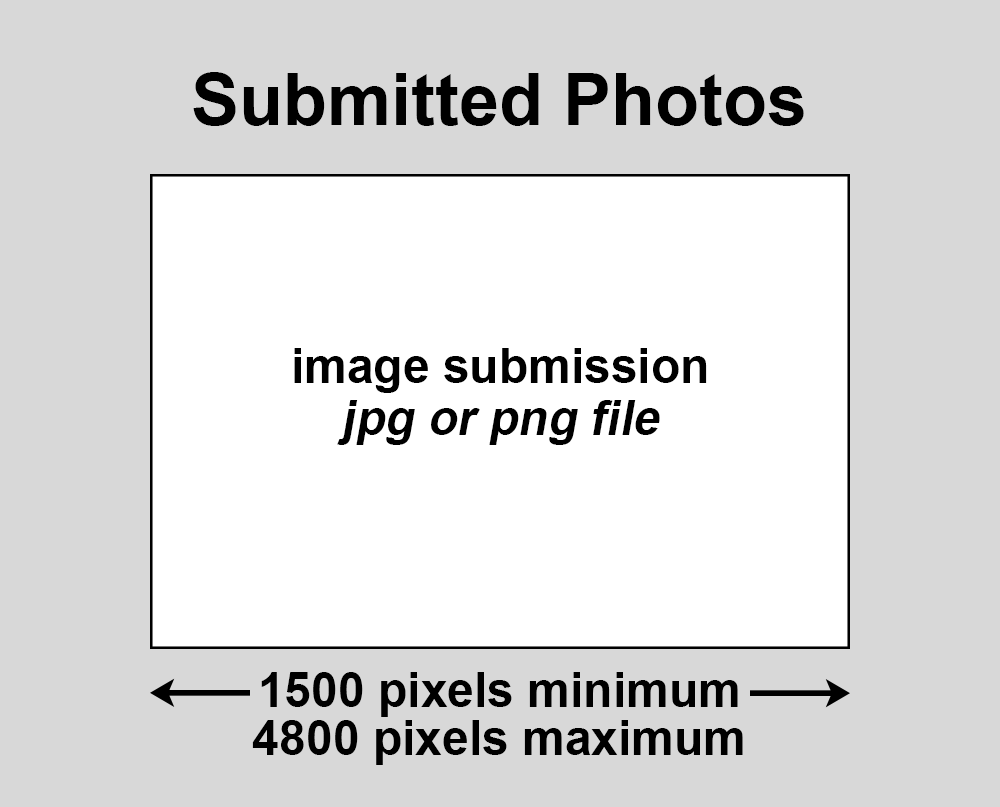 If you are a photographer, this shouldn't be a problem. If, however, you have paintings that you need to photograph, there's an app for that: Google Photo Scan, available for iPhone/iPad or Android. This app guides you through taking a series of photos of your work, combines them, removes glare (from cover glass or reflections from varnish, etc.), and gives you a nice result. Just be certain your phone/tablet camera has sufficient resolution to meet the above requirement – an iPhone 6 probably will not, but a newer phone or tablet might be fine.